"But when Jesus heard it, He answered him, saying, Fear not: believe only and she shall be made whole."
Suggested Scripture reading – Luke 8:40 – 50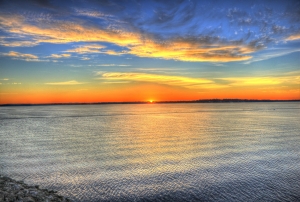 Tom had not been able to get them out of his mind. A missionary had come to his church recently and reported on the work he was doing in a far off land among people who had no knowledge of the Lord Jesus. Tom saw the pictures of the faces of those people. Faces of hopelessness without Jesus. There were also the faces of love an happiness. they were those who knew the love of Christ. As he thought about these people he felt moved to pray for them and soon he was beginning to think that maybe God was calling him to go to these people to tell them of Christ's love. That thought was daunting. He had served in ministry for years but being a missionary seemed to be more than he could ever do. It would mean raising financial support on deputation, moving across the world, learning a new language. All of these things were more than his mind could accept. Jesus words to Jairus arrested Tom's attention. Jairus had come to Jesus because his twelve year old daughter was sick and dying. He was hopeful that Jesus would heal her. He had come to Jesus, explained the problem to the Lord and now they were on their way to the girl. There were several interruptions and delays. Then Jarius received word that his daughter had died. In despair, Jarius turned to return to his home without "troubling the Master" further. Jesus stopped him. He looked at Jairus and challenged him, "Fear not: believe only." (Luke 8:50) The story continues that Jesus went home with Jairus and raised his daughter back to life.
Jesus' word order was on purpose. He did not say, "Fear not:only believe." He said "believe only." This emphasized that Jarius could do nothing except believe Jesus. Jairus was to simply believe and leave it in Jesus' hand. He would do all that was necessary.
Tom was challenged by the words "believe only." He took the first steps in obedience to the call of God and in time Jesus did it for him. Deputation was behind him and he was on the mission field. He only needed to put away his doubts, give it over to the Savior and let Him accomplish His will for him.
As God challenges us to believe Him to do a work for Him our response always should be that we will . . . .
Fear not: believe only.
Mark 9:33
"Jesus said unto him, if thou canst believe, all things are possible to hm that believeth."
---
Please leave us a comment if you have any thoughts, ideas, or questions about this post.
If you enjoy Life About Fear please take a second and share it with your friends.