Revelation 2:10
Suggested Scripture Reading – Revelation 2:8-11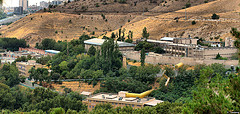 Marziyeh Amirizades and Maryam Rostampour were two Muslim women who learned of the love of the Lord Jesus and received Him as their Savior. They lived in Iran, where to do such a thing was very dangerous. With their love for the Lord Jesus they also had in their heart a deep desire to share their faith with their fellow countrymen. Over several years they distributed over 20,000 copies of the Bible, the Word of God in their home town of Tehran. They held church services for the prostitutes in the community.They had a church for the college students in their apartment complex. Then on the 5th of March, 2009, there came a knock to their door. The Iranian officials came to their apartment and arrested them for crimes against the state. They were charged with apostasy to Islam, a capital offense. They were taken to a dirty prison cell and were interrogated with an almost demonic intensity. One of their interrogators threatened to beat them until their wombs were blood. They went from one prison to another until they arrived at the infamous Evin Prison. On August 8th of 2009, they were taken to a court and ordered to renounce their faith in Jesus. They endured all of this because they had committed the crime of being Christians. After all of this cruelty, when ordered by the court to deny their faith, they stood faithful and simply stated, "We love Jesus, we will not deny our faith." During their 259 days of imprisonment they were threatened and intimidated. They suffered hunger and deprivation. They knew the fear of imminent execution. They watched as others were executed, yet they remained faithful. This did not happen 2000 years ago in the first century church. It occurred recently. This kind of persecution is still happening around the world even as you are reading this. Could it happen in America? If it does not we will be the most unique church in all of the history of Christianity. Most churches and believers throughout history, have been called upon to suffer for their Savior. In these times the Lord Jesus tells us to, "Fear none of these things which thou shalt suffer: behold, the devil shall cast some of you into prison, that ye may be tried; and ye shall have tribulation ten days: be thou faithful unto death, and I will give thee a crown of life." (Revelation 2:10)
Child of God, we may be called upon to serve our Savior by our persecution. If He tarries His coming, we surely will know the persecution for our faith. When that time comes remember His words,
"FEAR NONE OF THOSE THINGS WHICH THOU SHALT SUFFER
. . . and I will give thee a crown of life."
Pray for Pastor Saeed Abedini, who at this writing is being held in an Iranian prison.
UPDATE 1/16/2016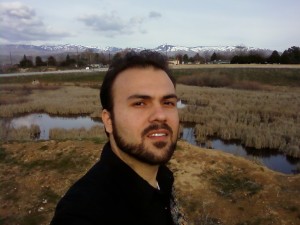 (From FoxNews.com) American Pastor Saeed Abedini – along with three other Americans – was released from an Iranian prison Saturday – freed after spending more than three years in Iran's most brutal prison.
When Pastor Saeed's wife, Naghmeh, heard the news she told us that her two young children, as you can imagine, were very excited and couldn't wait to see their dad again.
In Naghmeh's words: "This has been an answer to prayer. This is a critical time for me and my family. We look forward to Saeed's return and want to thank the millions of people who have stood with us in prayer during this most difficult time."
Pastor Abedini released by Iran: 'An answer to prayer' From FoxNews.com
Hebrews 12:2
"Looking unto Jesus the author and finisher of our faith; who for the joy that was set before him endured the cross, despising the shame, and is set down at the right hand of the throne of God"
For more information please read this article by by David Linbaugh about these two girls. His Article is Titled "It Was Important For Us To Suffer"
---
Please leave us a comment if you have any thoughts, ideas, or questions about this post.
If you enjoy Life About Fear please take a second and share it with your friends.